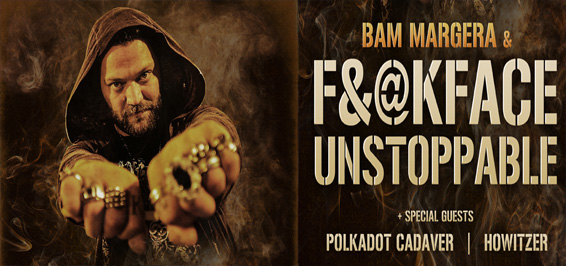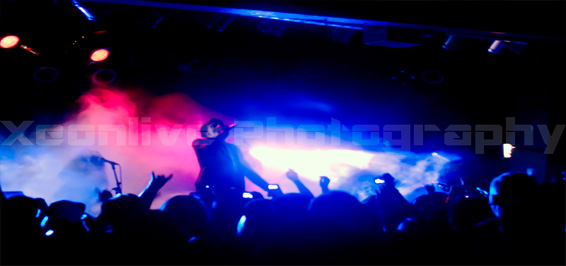 We Came As Romans and Chiodos have announced a co-headlining tour this December, with Sleepwave and Slaves. VIP tickets are on sale now. Check out the dates below. 12.11 – Crofoot – Detroit, MI 12.12 – Soundstage – Baltimore, MD 12.13 – The Palladium – Worcester, MA 12.14 – The Chance – Poughkeepsie, NY 12.16 – Irving Plaza […]
Issues are streaming a re-worked version "Hooligans" off their upcoming acoustic EP. Check it out and let us know what you think! The Diamond Dreams EP is due out on November 18th exclusively at Target stores.
Epiphone Presents "MX Rock Festival" Welcomes COLDCOCK Whiskey as Event Sponsor COLDCOCK American Herbal Flavored Whiskey is pleased to announce that the brand has been added as an official sponsor of the MX Rock Festival, presented by Epiphone Guitars, taking place on Saturday, November 1st in Adelanto, CA at Mavericks Stadium. The MX Rock Festival […]
Gnarwhal, a two-piece math rock band from Nashville, TN, has signed with Virginia based Flannel Gurl Records. The band is streaming a track ("Scooter Park") from their upcoming 4-way split with Ovlov, Ex-Breathers and Woozy on Impose Magazine. The band is expected to release their new record in early 2015. Gnarwhal is heading out on […]
Emarosa have released a music video for, "People Like Me, We Just Don't Play," off their new album Versus. Check out the song below and let us know what you think!
DEATHBREED: Swedish Death Metal Monsters Sign with Rogue Records America Stream a New Track Here New Album New World Order Out January 30, 2015 RIYL: Behemoth, Bloodbath, Aeon, etc.   On first listen you understand just how serious DEATHBREED are about making a name for themselves. The music is punishing, unrelenting and at times chaotic. […]
OH, BE CLEVER PREMIERE NEW SINGLE "PAINT ME GOLD" "Oh, Be Clever has proven, in just a short amount of time, that they can do it all – dance, pop, rock out. But most importantly, all of the material has a legitimate reason to exist." – EQ Music Blog October 28, 2014 – Los Angeles, […]
VOMIT FIST: Decibel Magazine Hosts "Forgive But Avenge" Full EP Stream Father/Son Grindcore Band Releases "Forgive But Avenge" EP Today – Buy via iTunes Today marks the physical release of VOMIT FIST's recently released debut digital EP, Forgive But Avenge! In celebration, Decibel Magazine is hosting an exclusive full EP stream now. Check it […]
Major League are streaming their latest full-length album, "There's Nothing Wrong With Me." You can check it out below, let us know what you think of it in the comments! They've also released a music video for, "Just As I AM," which you can also check out below. Get More: www.mtvu.com
Electronic Hip-Hop Duo SMACKTOWN Debut New Music Video for "Chelsea Grin" – Featuring Jarren Benton, Jeff Turner, AntiMatter, and Matuse New "Powerless/Chelsea Grin" Split EP Out Now – Buy via iTunes   Often, rappers attempt to bridge the gap between genres – whether it's rock to rap, rap to metal, or rap to electronic. Australian […]